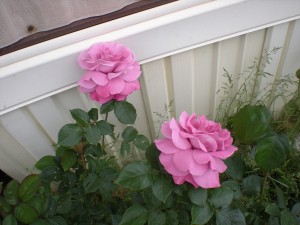 ~~~  Site Updated 01/23/18 and  *** Indicates the New Information between ***  for most recent updates even in an existing topic ~~~
### TCK_TAB is for this site as of 01/09/17 with Audio Blog Feed available to subscribe to receive future Audio messages. Latest Audio Blog is "Empowerment" on 02/22/17! ###
*** TCK_NOTES page added with separate 2016 and 2017 'Local Sermon Notes by Tonja Condray Klein'  and separate TCK_Essay page for easier navigation as of 01/09/17! Most recent Essay is "When It Hurts Too Much To Laugh Or Cry" on 06/27/17 ***
Scripture Refs are noted in Book name Chapter number:Verse number(s) format. If no Bible is available, you might be able to look up a Bible online by searching for "Blue Letter Bible" or "Bible Gateway" to read it on a computer or device if the internet is still working at the time you read this.  Books are separated by /

For Salvation: Isaiah 53:1-12 / John 3:1-21 / Romans 8:1-39 /                I Corinthians 15:1-50 / Revelations 12:10-12 = *** ALSO see "TK_Services_Notes" Page for "Concerning_Salvation"! ***
For explanation of events  up until 12/27/15 in the Middle East, United States, and others soon to come: Matthew 24:6-14 /                   II Timothy 3:1-17 / II Peter 3:3-10
For explanation of disappearances (main evacuation of believers in Jesus Christ from this world): Matthew 24:33-44 / Luke 17:22-36 /   1 Corinthians 15:51-58 / 1 Thessalonians 4:13-18.
For signs of judgment once the tribulation truly begins as noted in the Holy Bible: Matthew 24:21-31 / Mark 13:23-27 / Acts 2:16-21 / Revelation 6:9-19
For false trinity:  1) false god (formerly Lucifer, now Satan/the devil/counterfeit creator) found in 2 Thessalonians 2:1-17.   2) false messiah (anti-Christ/the beast/son of perdition/counterfeit king/leader) found in Isaiah 14:12-15 / Revelation 12:9; Matthew 24:24 / Revelation 13:1-10.  3) false prophet (false power and counterfeit spirit) found in Mark 13:22 / Revelation 13:11-18. *** ALSO see the new Essay under TK_ESSAYS header that mentions other current applications in the Middle East and why! ***

The comment ability has been removed from this site due to many spammers attempting to use this bandwidth to just sell things and this site is non-profit. If you wish to ask real questions about the content or to ask for prayer, please private message Tonja Klein on Facebook. ALL the messages will be monitored for security and safety of her and this site since there are those who do not want the Truth to be known. There may be a delay in a response, but it will be given as soon as deemed possible.
SEEK TRUTH IN THE WORD OF GOD & PRAY FOR CLARITY!
*** All Pictures and Text except for Bible references are owned by Tonja Condray Klein and used for this info website in 2010–18 ***